Official Wimbledon Site | Men's Draw | Ladies' Draw |


Wow! John McEnroe opined that the 2008 Wimbledon men's final was the best match he'd ever seen. At 4 hours and 48 minutes it was certainly the longest (the previous record was the 1982 Connors v. McEnroe final at 4 hours, 16 minutes). I loved it, stomach twisting and turning all the way.

In the end Rafael Nadal won the a gut-wrenching five set 6-4, 6-4, 6-7, 6-7, 9-7 match that spanned two rain delays and threatened to go into Monday. Nadal had two championship points in the 3rd and 4th sets that Roger Federer managed to stave off. But Nadal was just too good. As hard as it is for me to say it, Nadal deserved that win. Point for point he chased down everything Federer threw at him.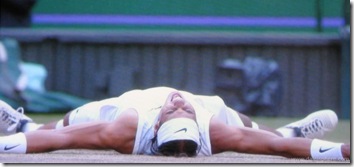 (Nadal collapses after his hard-fought win)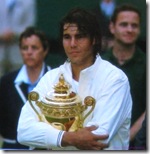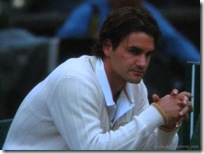 (Nadal hugs trophy – Federer contemplates defeat)
Continue reading "Wimbledon 2008 – Nadal and Venus Win Championship"