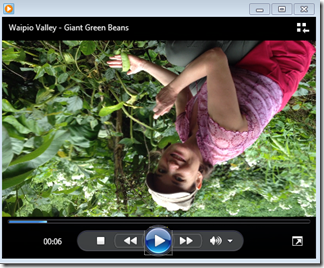 There is a known video rotation issue when importing videos into Windows 7 that were taken in landscape mode with the iPhone 4 and 4S . In Windows, iPhone videos will be upside down if, when you took them, you held the iPhone horizontally with the recording on/off controls at the top. Turns out that if you want your video to be right-side-up when importing them to the PC you will need to hold the iPhone upside down when taking the video.
Also, all videos taken in portrait mode on the iPhone will appear sideways when imported onto the PC. There is no way to take portrait videos on the iPhone 4 and 4S without them appearing sideways on the PC.
In the video below I show you how to use the terrific free 'Freemake Video Converter' app to solve this problem by rotating your imported videos to the proper orientation.
See also this video tutorial made by Freemake on the same topic.
To be fair, this is not an issue when importing iPhone videos onto an iMac. This is only a problem when importing them onto a PC. As I understand it, the problem lies with the fact that Apple uses proprietary orientation meta data that the PC can't read. Interestingly, YouTube reads these videos just fine. No need to re-orient them before uploading. For more information, this issue is being discussed at length on numerous Apple support forums threads including here, here and here.
Note 1: In the video above I used Freemake video Converter version 2.2.0. If you have eagle eyes, you'll notice in the video that a newer version, 3.0.1, was available for download at the time I made the video. I have since updated to version 3.0.1 and can confirm that the process for rotating videos is EXACTLY the same in both versions.
Note 2: When installing be sure to uncheck the various check boxes or you'll end up with unwanted toolbars and other settings changes. Grr!! I don't recall having to do guard against this silliness in prior versions.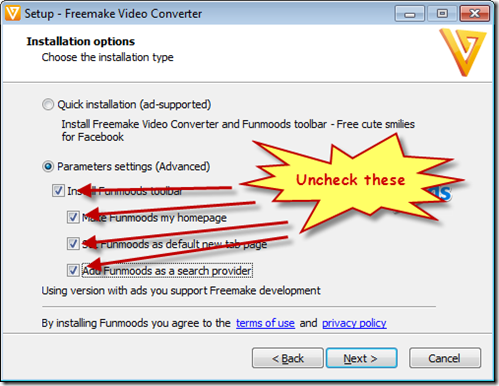 GRRR!!! And, unless you want plugins in your browsers, uncheck these on the next page as well!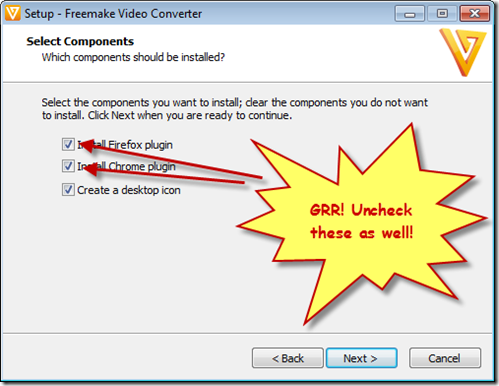 If you are interested, here is the video that you watched me convert in the demo above:
This is my wife, Dani Shaw, taken on December 10, 2011 during our honeymoon at Waipio Valley on the Big Island of Hawaii. The video starts off with us having some fun with a giant green bean. We then continue on towards Hi'ilawe Falls – a beautiful waterfall that is more than 1,400 feet high, the highest in Hawaii!
Comments
comments