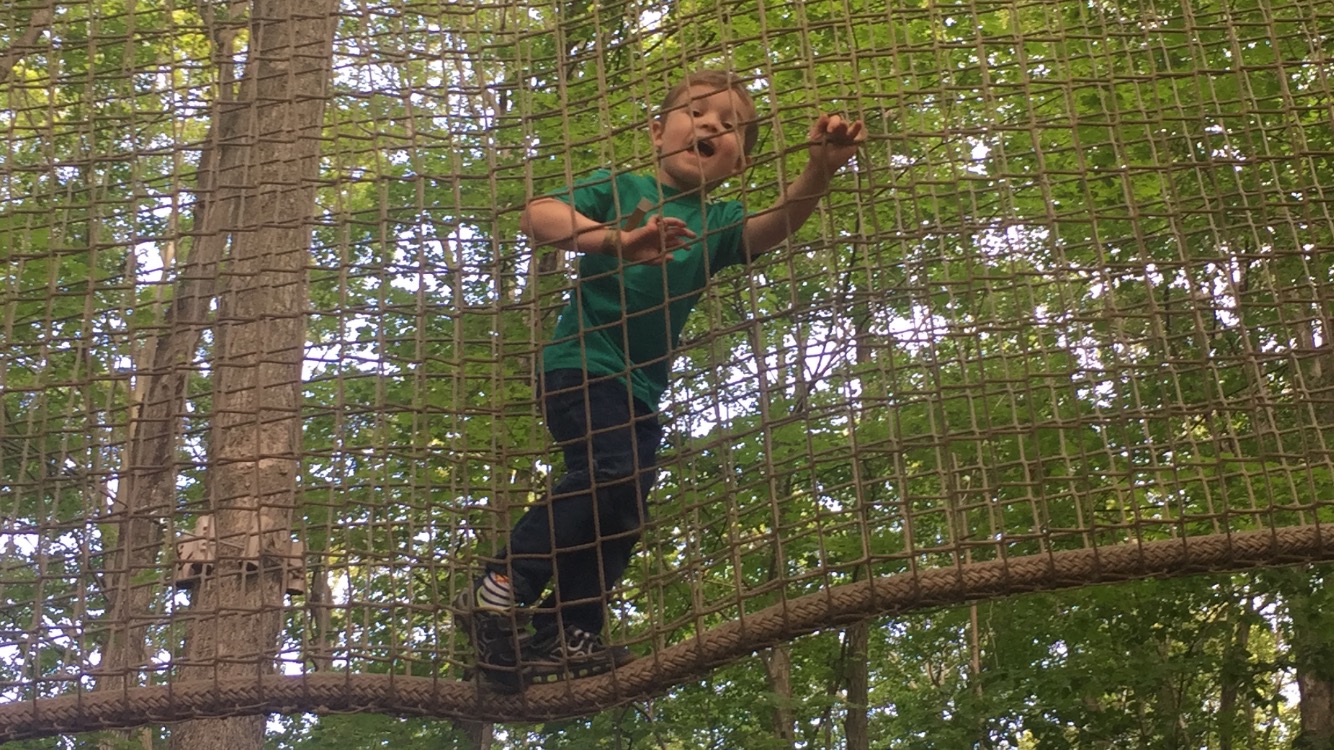 We love this place. Been there 3 times now. The kids always want to go. There is a ground level 'obstacle course' for the smallest ones, a hobbit-like set of tunnels and a bunch of tree houses with rope bridges beteeen them.
A ton of fun. The shade is wonderful on hot days. No sunscreen needed! The brush is removed and the three times we visited we had no issues with mosquitoes.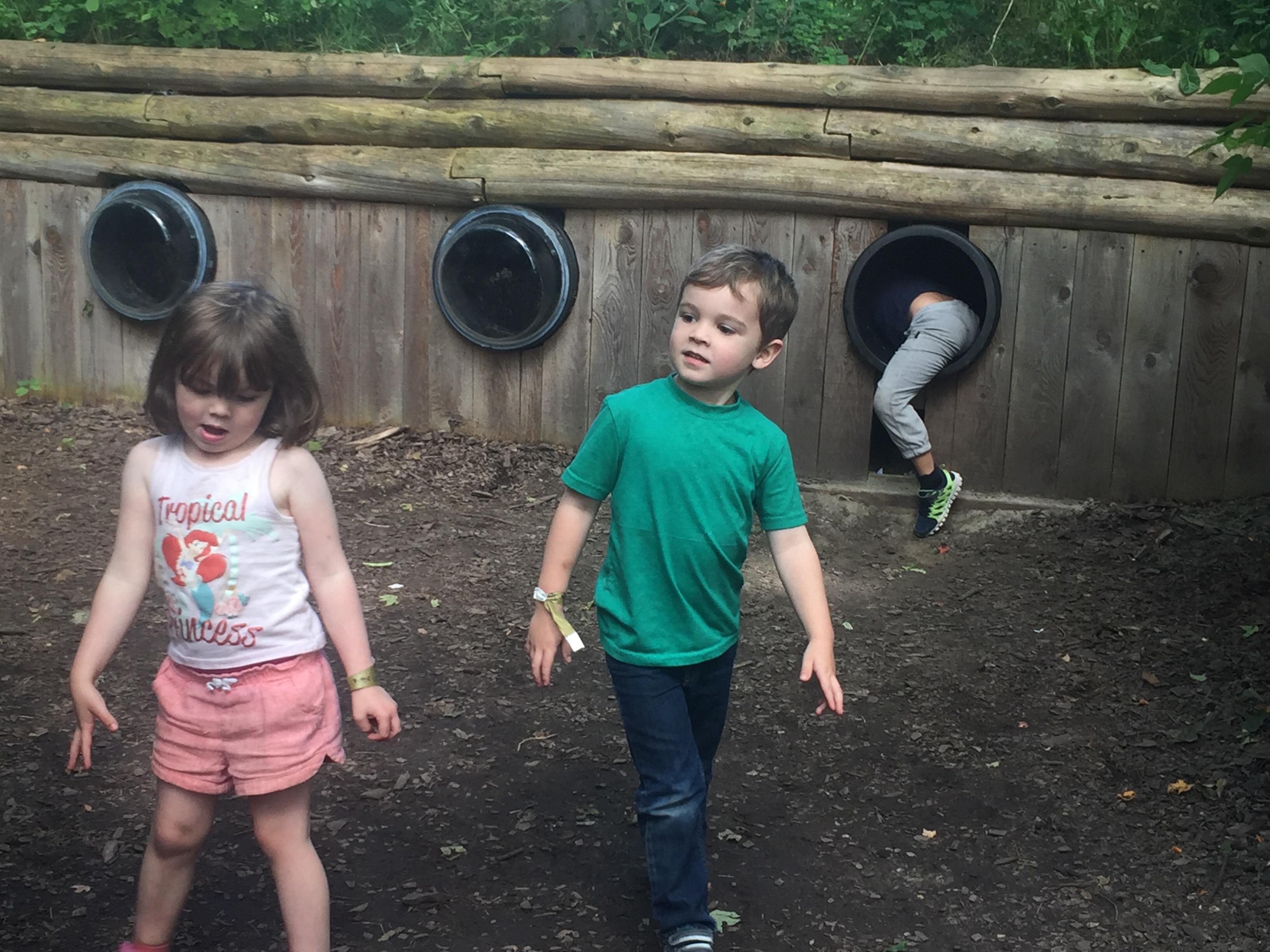 It's expensive ($20 per kid – $7 per supervising adult for two hours) and quite a trek (a 35 min drive from downtown Toronto in ideal driving conditions) but worth it for the occasional treat.
Aside from traffic, plan at least 15 extra minutes for all the form/liability waiver filling in. Thankfully the forms are much shorter than they were in prior years. But when it's busy there can be quite a wait at the checkin due to all the paperwork.

Everyone must wear closed shoes appropriate for climbing. No sandals or crocs allowed. The rules say no food or drink allowed but most every parent (including us) brought water and snacks and the management didn't stop us.
Treewalk Village is part of the larger Treetop Trekking facility in Stouffville's Bruce's Mills Conservation Area. There are lots of hiking trails to be enjoyed after your tree trekking. You need to book in advance either online or over the phone. Show your booking confirmation at the gates to get into the conservation area without an additional fee.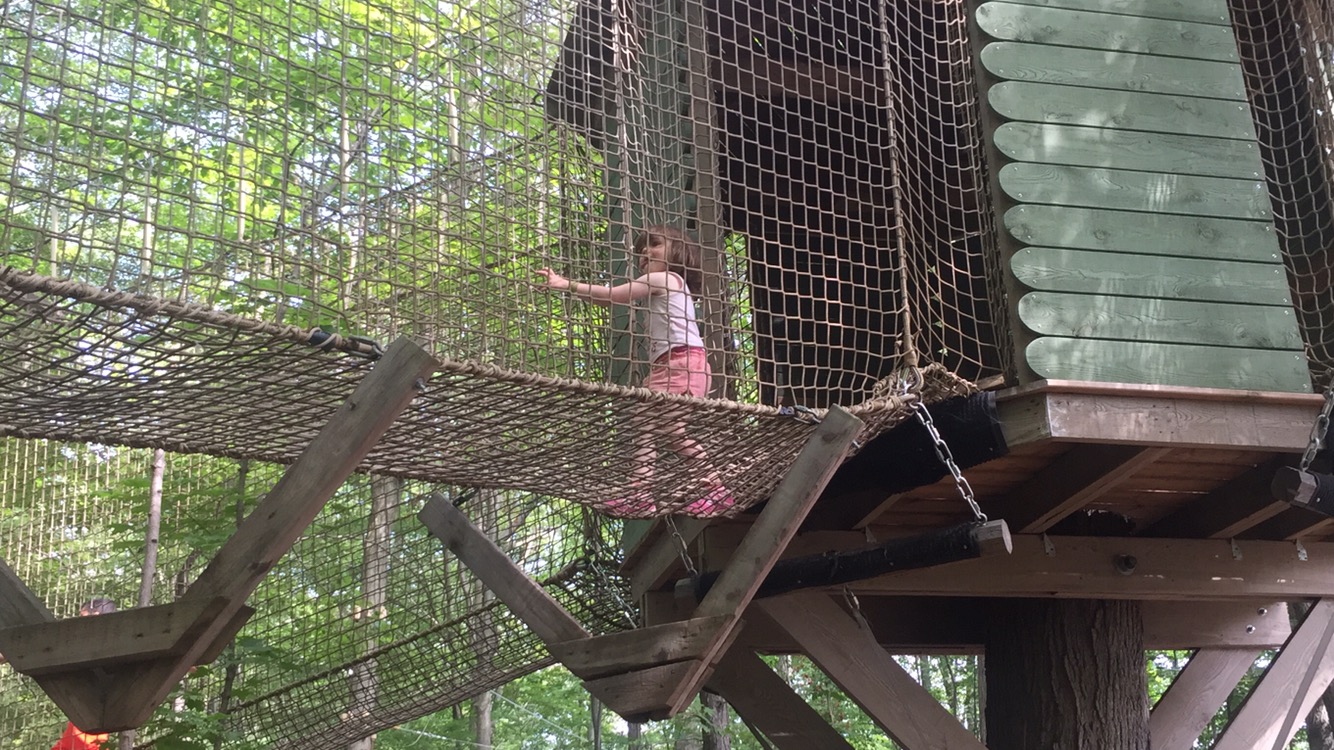 Comments
comments