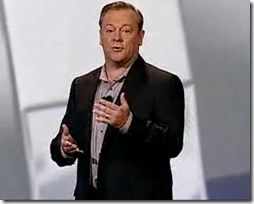 Sony's 2009 E3 Press Conference can be viewed here.  See also my 2008 Sony E3 coverage. Click on images below for larger views.
Exclusive PS3 Games Shown

 God of War III:  (demo'd – coming March 2010 ) Looks terrific! Except, that is,  for Sony's continued reliance on quick time events in boss battles. Grrr! But I still can't wait GoW 1 and 2 were terrific games.

Gran Turismo 5 (polyphony – teaser trailer – still no ship date) – photo realistically gorgeous as you'd expect – first time cars show damage in this franchise – still a SIM that is likely only playable by extreme racing gamers.

Uncharted 2: Among Thieves (demo'd – naughty dog – no ship date – multi-player beta starting immediately) I'm looking forward to this one! Uncharted: Drake's Fortune is still my favorite PS3 game to date. Demo looked terrific but the female lead has changed. Elena Fisher seems to be gone :(