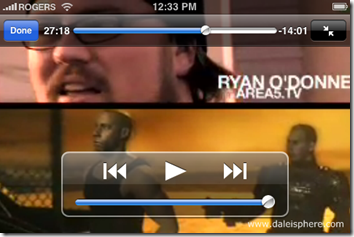 This is an updated version of the earlier 'Best Video Game Podcast' post I made on April 18, 2008. I have listened to, and abandoned, many video game-related podcasts. Those listed below have survived the culling and, with one exception, are recommended without hesitation. At the bottom I list the deadpool – formerly good podcasts that are now deceased or reincarnated. 🙂
1. Listen Up – formerly The 1Up Yours Podcast:

Listen Up is the successor to the 1Up Yours Podcast. Oddly, the name was changed after 1UP.com was purchased by UGO Networks in January 2009, but the format and content is largely the same. It 'airs' Friday evenings. The show is still hosted by Garnett Lee, but most of the former cast (who make occasional guest appearances) have moved on to other things: Luke Smith – now with the Bungie podcast; Bryan Intihar -now with Insomniac Games; Dan 'Shoe' Hsu – now on permanent vacation; John Davison now at what they play; and Shane Bettenhausen, now Director of Business Development at Ignition Entertainment. Despite the constant cast changes, Garnet continues to provide an interesting set of revolving guests that consistently provide an entertaining and informative podcast week-in and week-out. My original 1Up Yours criticism still remains – the show is often too long and the interesting content (ie: the news) is usually held back to the the end. Not quite as good as it was when the old cast was there, but still the best video game podcast out there.
2. CO-OP – formerly The 1Up Show (video) Podcast:

The CO-OP podcast (pictured above), continues on where the cancelled The 1Up Show left off. It shares the same cast and terrific production crew. It's still my favorite video podcast. It provides a comprehensive set of visual video game previews and reviews. It also features interviews with industry luminaries and provides trade show coverage. If you want to watch a video game before purchase, this  is the best place to do it. This video podcast comes in small and large sizes (3x the size) suitable for viewing on the iPhone/iTouch and AppleTV respectively.