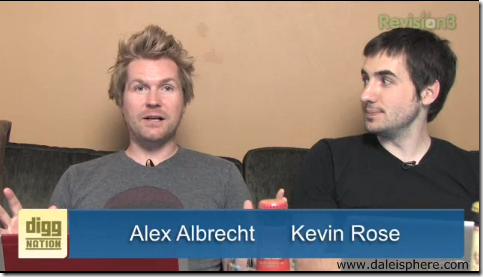 While listening to audio-only podcasts, iPhone users can press the 'Sleep/Wake' button to turn off the display, yet still continue listening to the podcast. iPhone users can also click the iPhone's 'Start' button when listening to audio podcasts, use other iPhone apps, and continue listening to the podcast uninterrupted.
Not so with video podcasts. Clicking the 'Sleep/Wake' button, or clicking the iPhone's start button shuts video podcasts off. The inability to just listen to video podcasts has been one of my primary complaints with the iPhone's iPod functionality. See my other major complaints here and here.
Why Would Anyone Want to Just Listen to a Video Podcast?
All video podcasts are not created equal. Some video podcasts such as CO-OP, demand that the user 'watch' them to get the most out of them. Other podcasts , such as the 'Cranky Geeks', Geek Brief TV and Diggnation can usually be enjoyed without ever looking at the screen.
There are several reasons why one might wish to consume a video podcast with the visual element shut off:
While Using other IPhone Apps: Since I can, and often do, use other iPhone/iTouch apps while listening to audio podcasts, I sometimes just want/need to just listen to video podcasts while using other apps. Why not?
Increased battery life: Video playback consumes an enormous amount of battery charge. If you don't need to watch the video to enjoy it, why waste the battery?
Putting iPhone in Pocket: I often put my iPhone in my pocket while listening to podcasts. When the iPhone screen cannot be shut off, this becomes a bit clumsy. The act of putting it in my pocket (or taking it out) often results in unwanted screen clicks that can shut the podcast off, fast forward it, pause it etc.
While Driving: Who needs the video on while driving?
Bottom Line: Hardly a day has gone by since I purchased my iPhone last August, when I didn't wish I could turn off the screen and still listen to my video podcasts.
Turns out that there has been a way to do this all along. It took me 8 months before I stumbled upon this trick.
Continue reading "How to Listen to Video Podcasts with the iPhone Display Turned Off"