Windows has not provided .iso file burning functionality before. Rather than use a specialized tool, I have, until now, used my iMac to burn iso files. This morning I discovered that with a couple clicks of the mouse, Windows 7 users can now burn .iso files. 
Here's how:
In Windows Explorer double click the .iso file you wish to burn
Windows 7 opens the following dialogue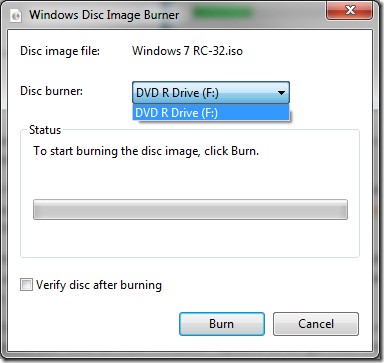 Choose the DVD burner you wish to use (in my case Drive F:)
Select whether or not you wish to verify the disk after burning
Click the 'Burn' button and you are off: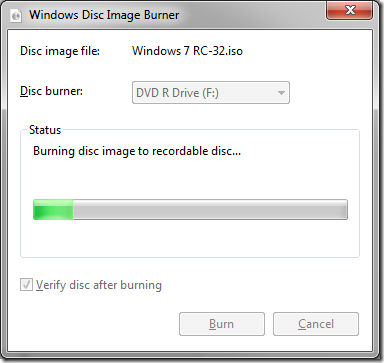 That's it. I'm surprised it took Redmond this long to finally include this functionality.