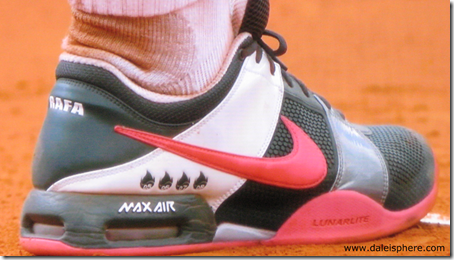 These are the Nike, Max-air, LunarLite tennis shoes Rafael Nadal was wearing today when Robin Soderling took him down in the quarter finals at the French Open 2009.
Note the four tennis-ball-with-flame insignia's for each of his 2005, 2006, 2007 and 2008 French Open titles.
Click on all images for larger views.