The playground at Trinity Bellwoods Park is one of the most modern in the city. Located on the central east side of the park, it sports a really nice, new and clean bathroom and a nice wading pool. Sadly, there are almost no free-floating toys like so many other parks. Lots of shade. A nice sandbox but no pails or shovels. My 19 month old had no problems with the blue/yellow structure. That whole loopy/silver thing beside the wading pool (see picture below) is for big kids.
When we returned in the fall we discovered that it is a wonderful park to play in the leaves.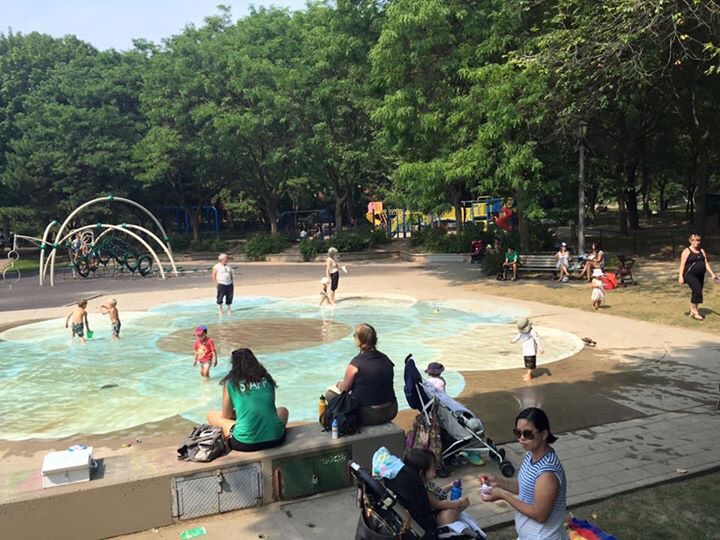 Below is a picture of my beautiful family taken on the park later in October.