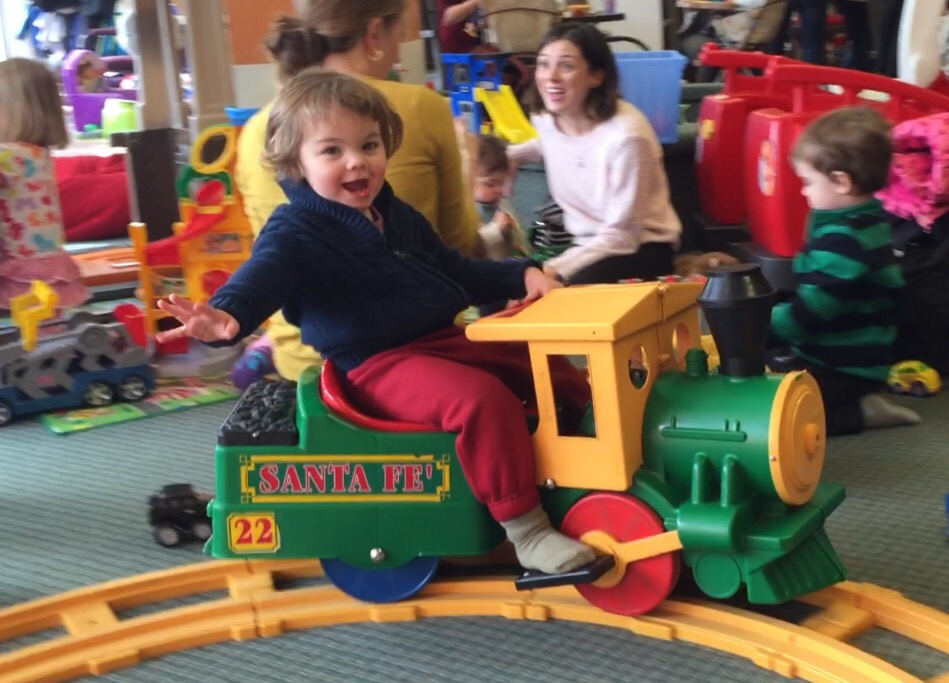 Until the recent changes by the new owner (see below), I considered Monkey McGoos the best commercial drop-in in the city for toddlers and pre-schoolers. There is tons for the kids to do. Slide and ball pool. Tons of cars to drive, plastic castles to climb, costumes to wear etc. Free coffee, tea and wifi. A 14 minute drive from downtown in no traffic. One block east of Victoria Park at 1212 Kingston Rd. $7.91 for first child. $5.50 for the second. Or buy a pass for 10 visits for $55. That's what we do. This is usually Zach's first choice when asked what he wants to do.
BUT … as of February 2016 the new owner changed the drop in schedule. We usually went between 11am and 4pm Monday through Friday. But now, on Mondays, Tuesdays and Wednesdays they have singing, yoga and dance classes from 1pm to 2:30pm. During those times it is shut for drop-ins. Those classes only permit children of specific ages making it impossible for me to bring both my 2 and 4 year olds to the same class. We are effectively now left only with Monday and Friday. To say we are disappointed is an understatement!!!!!!
Lots of free parking on Fallingbrook just north of Kingston Rd. Or, 1 hour parking directly in front on Kingston Rd is usually available. The prior owner said that she saw many people get ticketed if they overstayed the hour. Hasn't happened to me on several trips (though I do tend to move the car every couple hours to play it safe).
Lastly, like most commercial indoor playgrounds in the city, this place is ALMOST ALWAYS closed on weekends for private events like birthdays. And even worse it shuts down to drop-ins almost all summer do to its 'summer camp'.