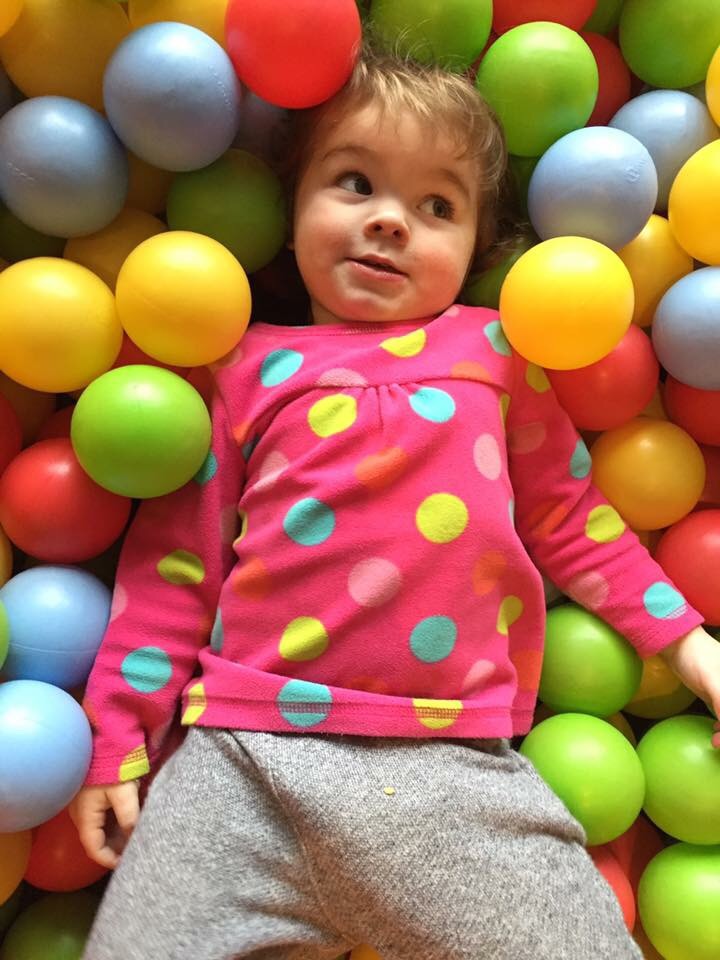 Kids Fun Town is a terrific commercial drop in. My kids have had a blast every time we have gone.  It is run by a nice immigrant owner with a child of his own. Among other things it has a ball pit, a climbing structure and a large Bouncy Castle with slide. $7.50 for first child. $6.50 for second. 10 passes for $55 (with no expiration). Free wifi, coffee and tea. Nice clean bathroom and change station in basement. Their focus is on safety. Beyond that they don't have a ton of silly rules like other places. As of March 2016 it and Amazon are my favorite places within the Metro Toronto borders – Monkey McGoos having fallen out of favor with drop-in hours changes made by its new owner.
It's located on the north side of Danforth a stone's throw west of Woodbine (see map below). If available there is easy paid street parking in front.
MARCH 2016 UPDATE: At substantial expense the owner added the caged climbing structure pictures below in March 2016, making place even more fun.
PARKING WARNING! If you park on Danforth, the parking meters are fiercely enforced and if you park on the south side of the street past 4:30 on a weekday you will be towed! The much safer (and cheaper) option is to park in the municipal lot by Value Village, South/East of Woodbine and Danforth. Alternatively, the Woodbine subway is close by. Unfortunately that subway stop has no elevator for strollers.
Comments
comments