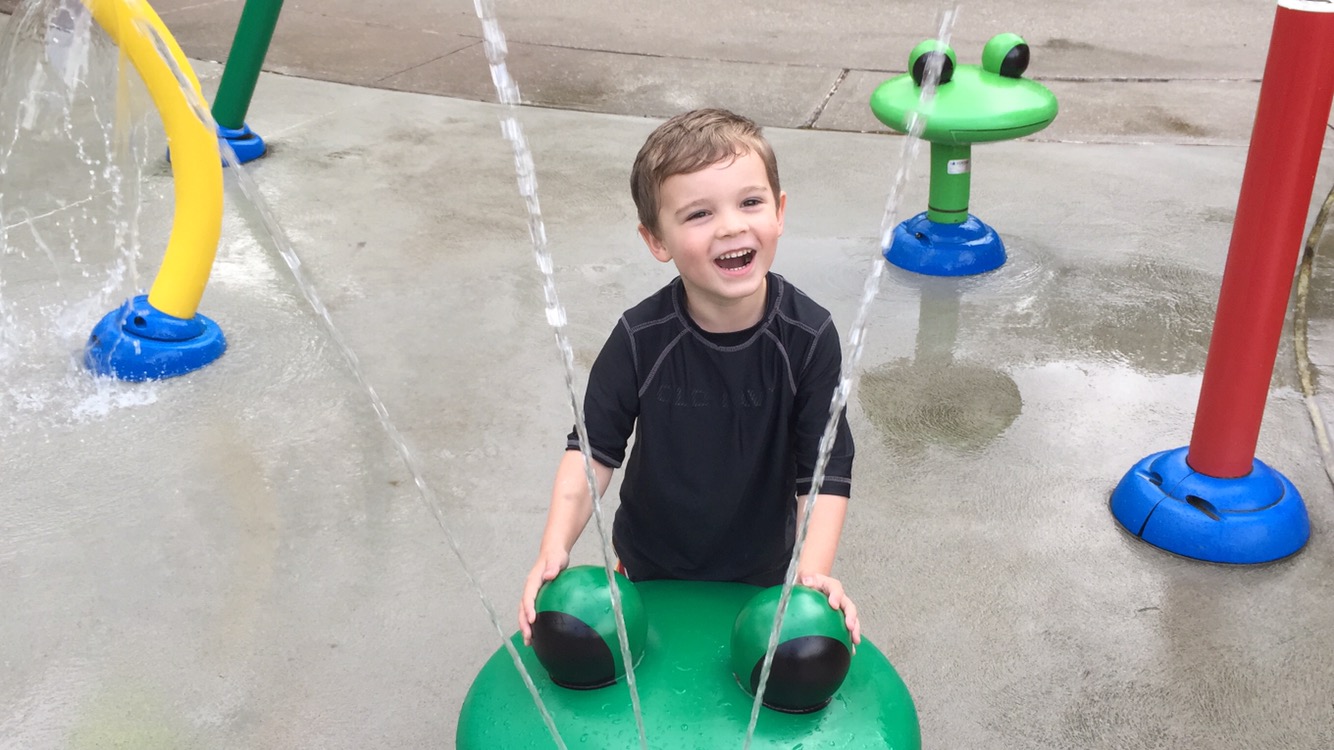 Just a five minute walk from the High Park subway station, the new splashpad (finished in 2016) at High Park sits beside the older wading pool and playground.
The spashpad is terrific. There are several different splash pad features – see pics – operated by two buttons. There is also a water jug refill station. Sadly no public toilets on site. Lots of trees and shrubs around if needs be.
The wading pool is old-school ho-hum.
The playground, though old, is ok. Filled with hot sand that gets in all the crevices. I wish it had the rubbery surface of modern playgrounds.
The entire area is far from the park road across a huge lawn with trees on the other side. So very safe. An bathroom-free outdoor restaurant is about 100 metres away for food and the obligatory ice cream. There isn't much shade and on busy weekend days you'll be competing with others for it.
For the best dry fun for in High Park, however, head and on over to the Jamie Bell Adventure Playground on the other side of this huge park. It's a long walk up and down a very big hill with preschoolers. I did it once on a hot day and will not do it again. Next time I'll drive. Alternatively you could take the park train ($2 per person each way) which circles the park all day.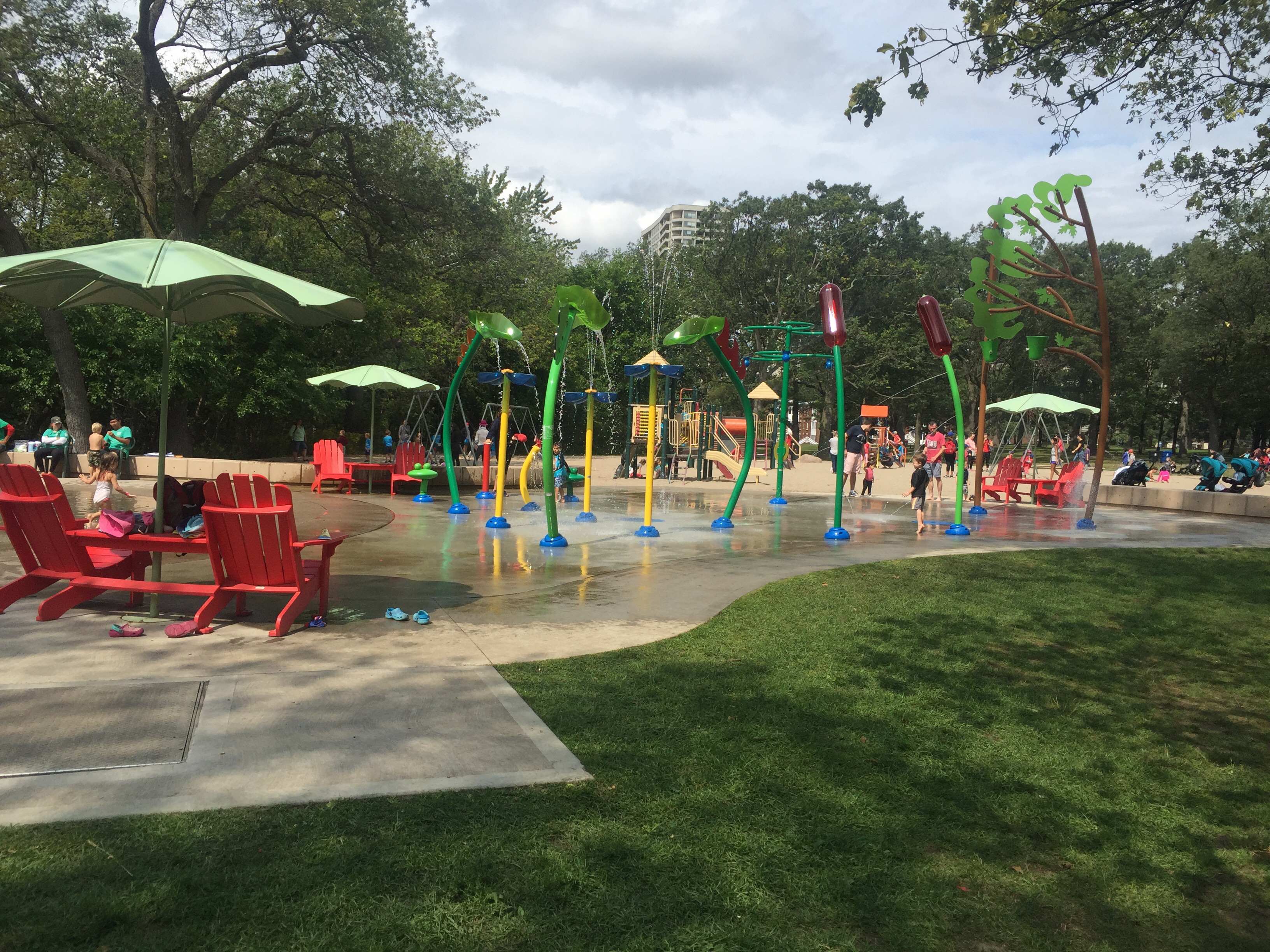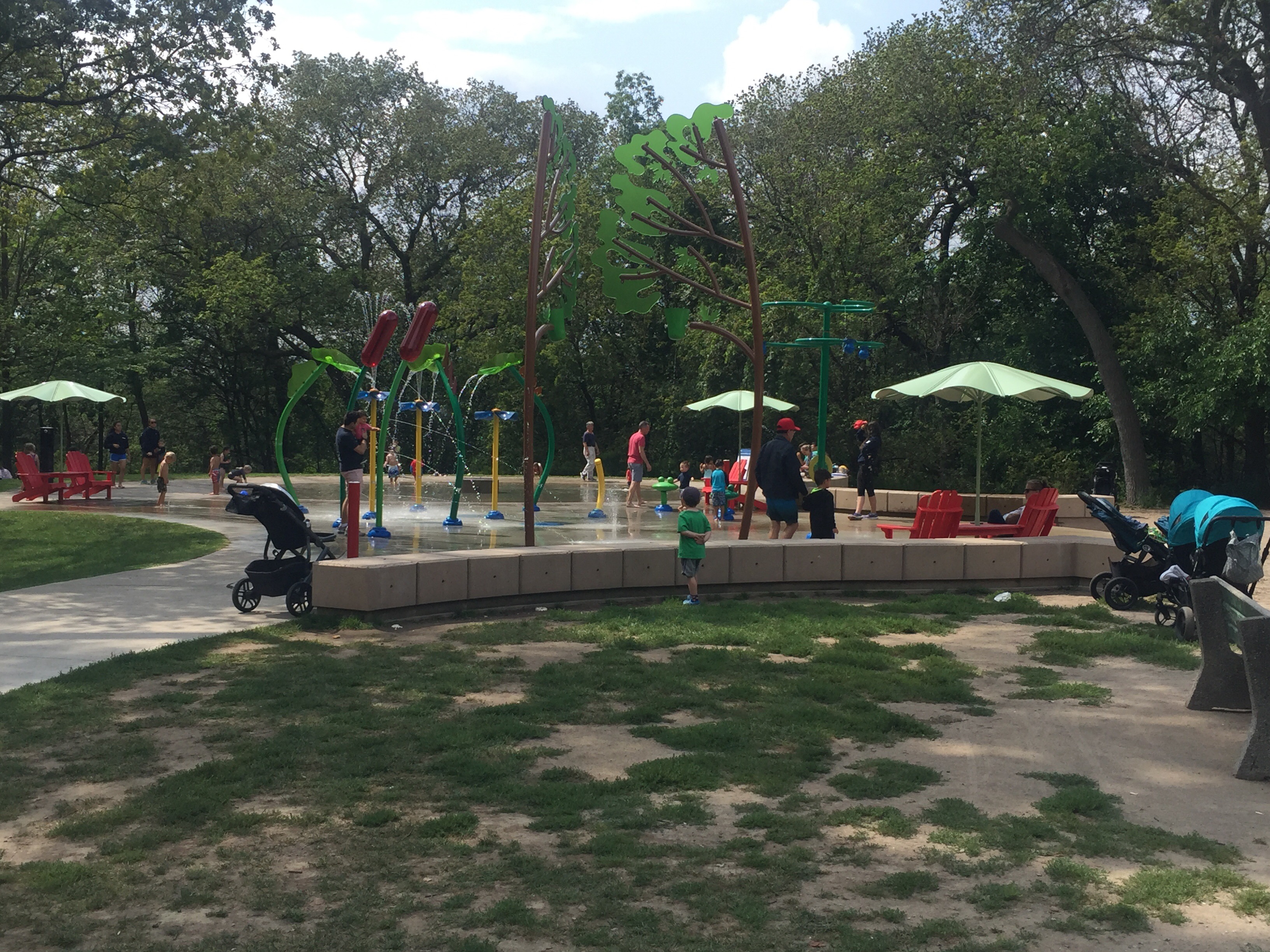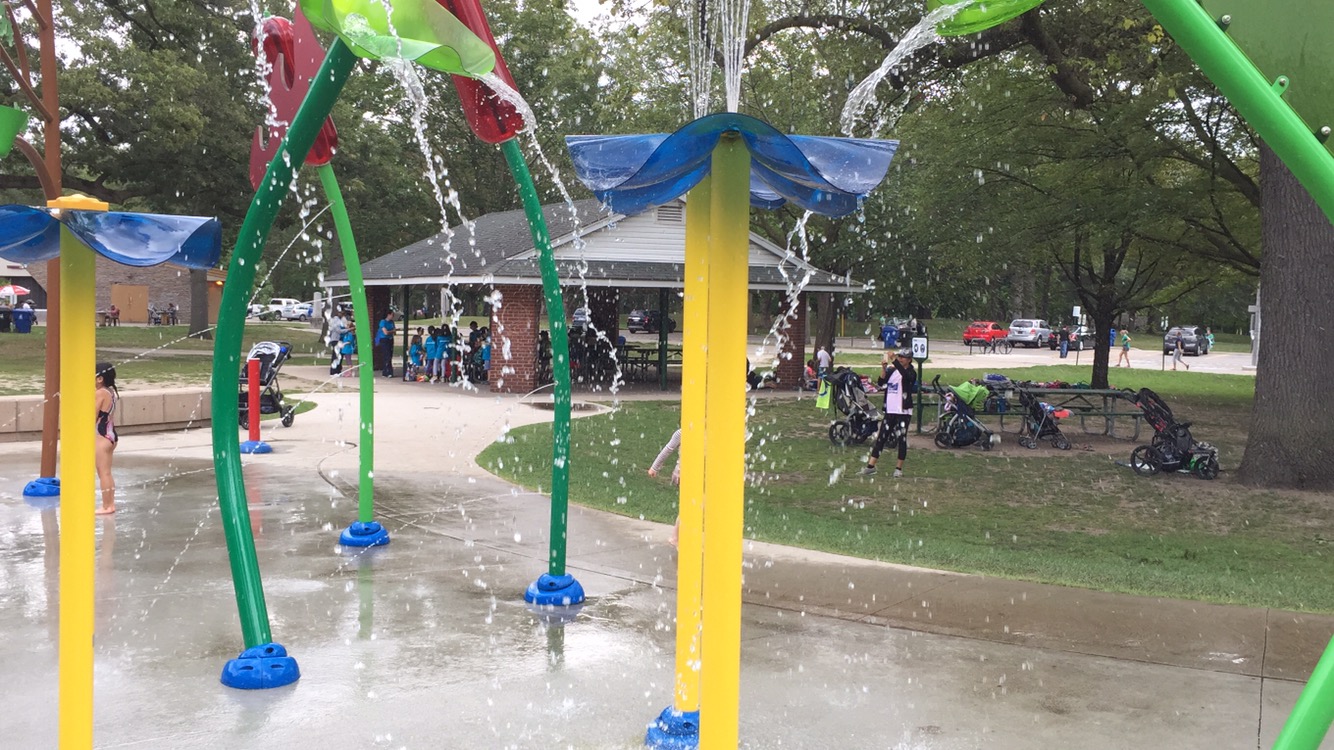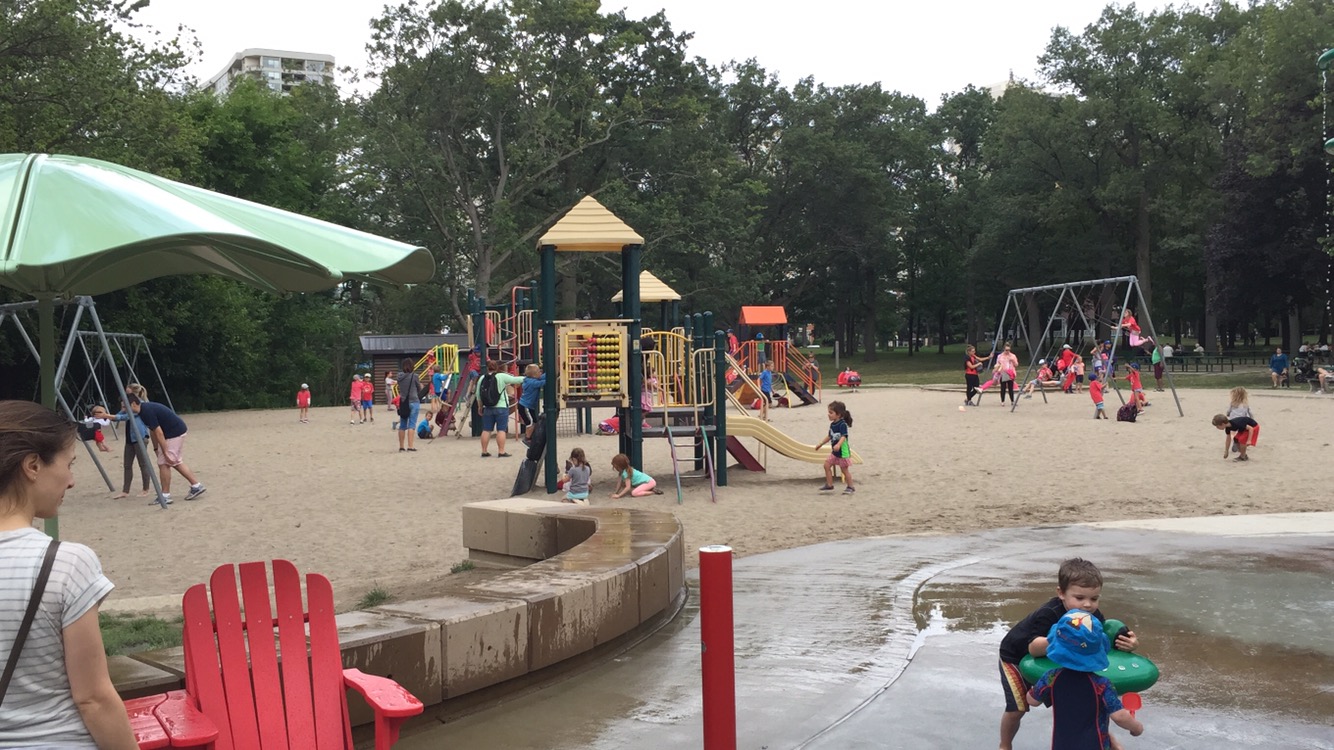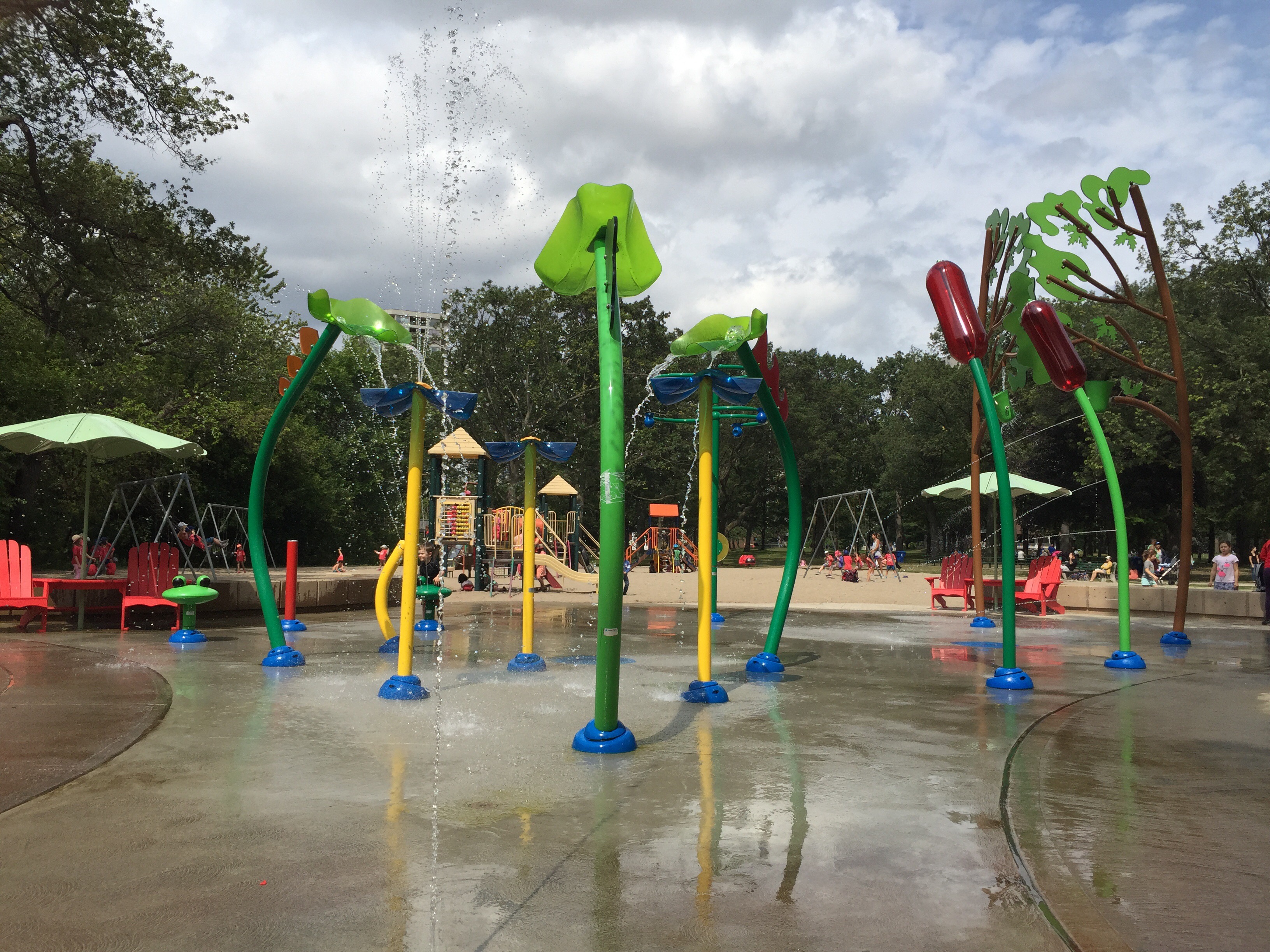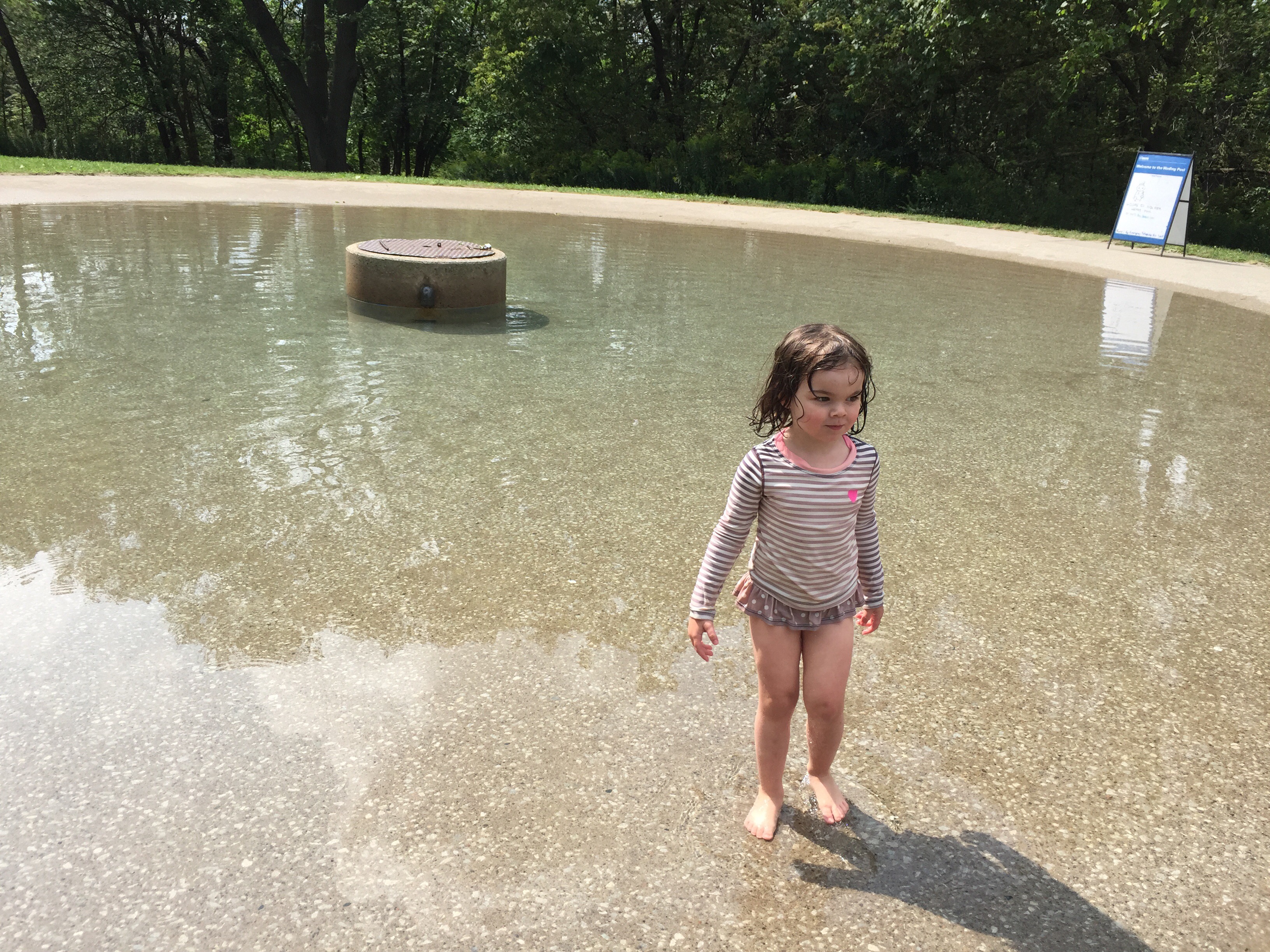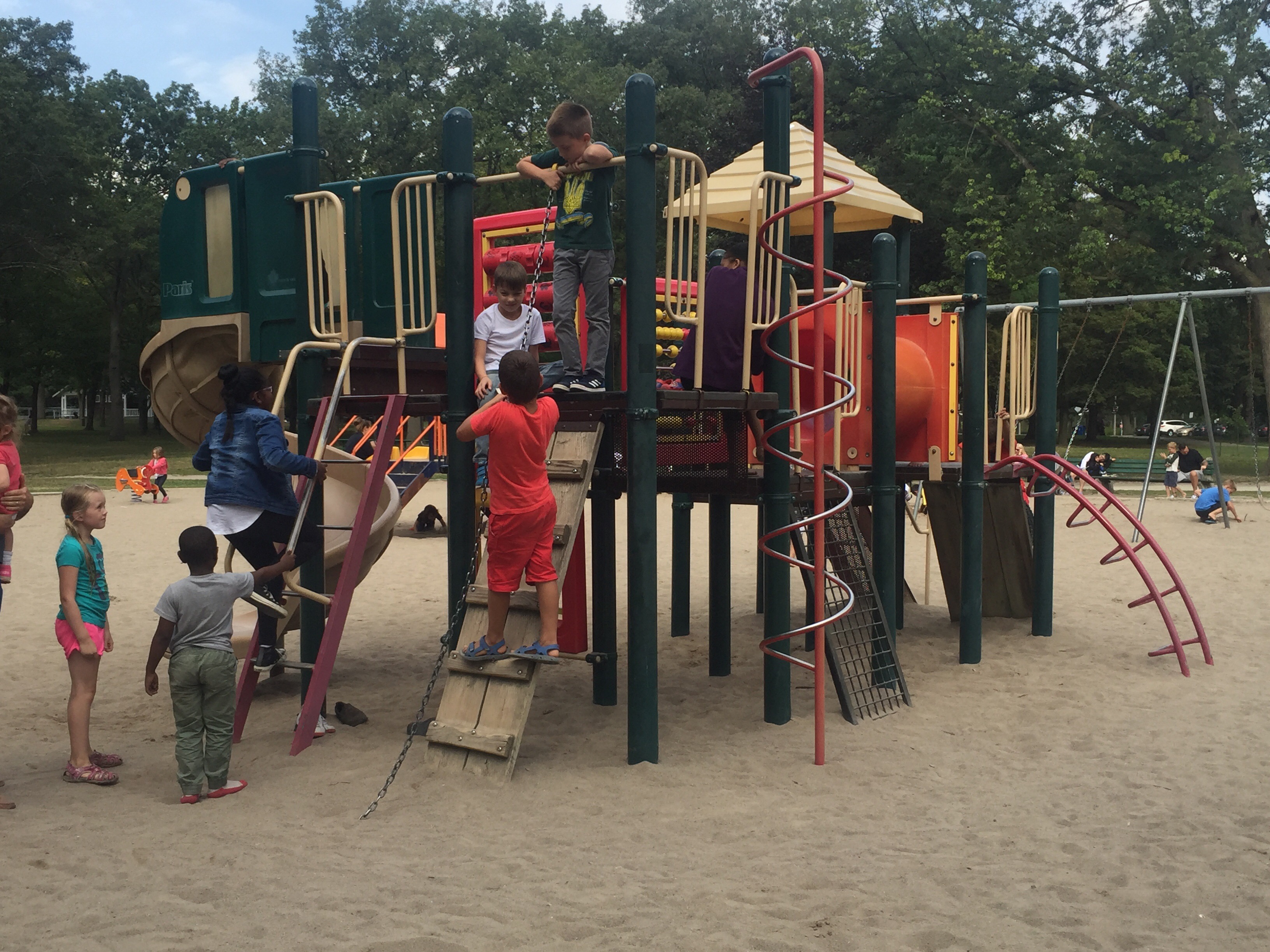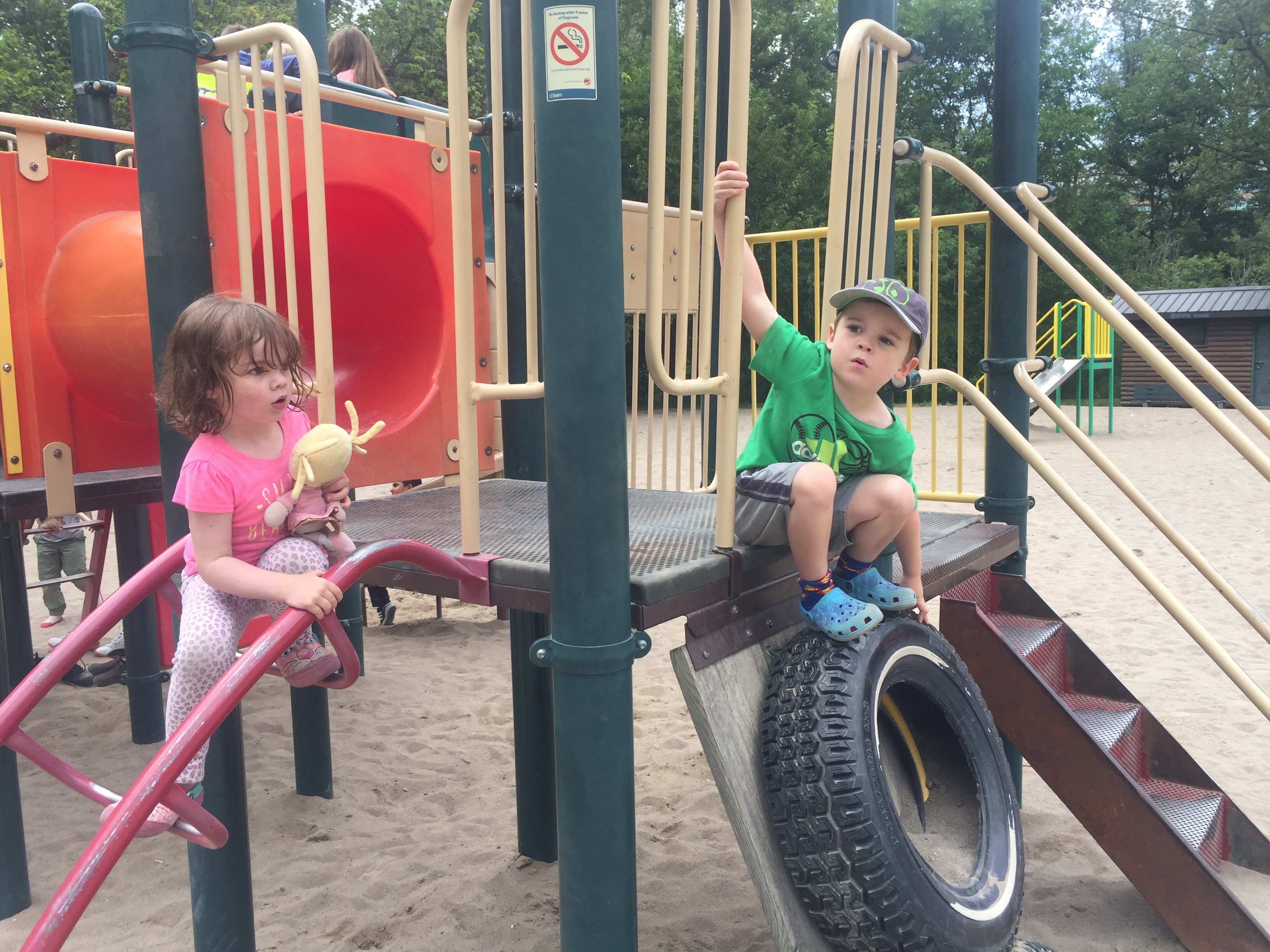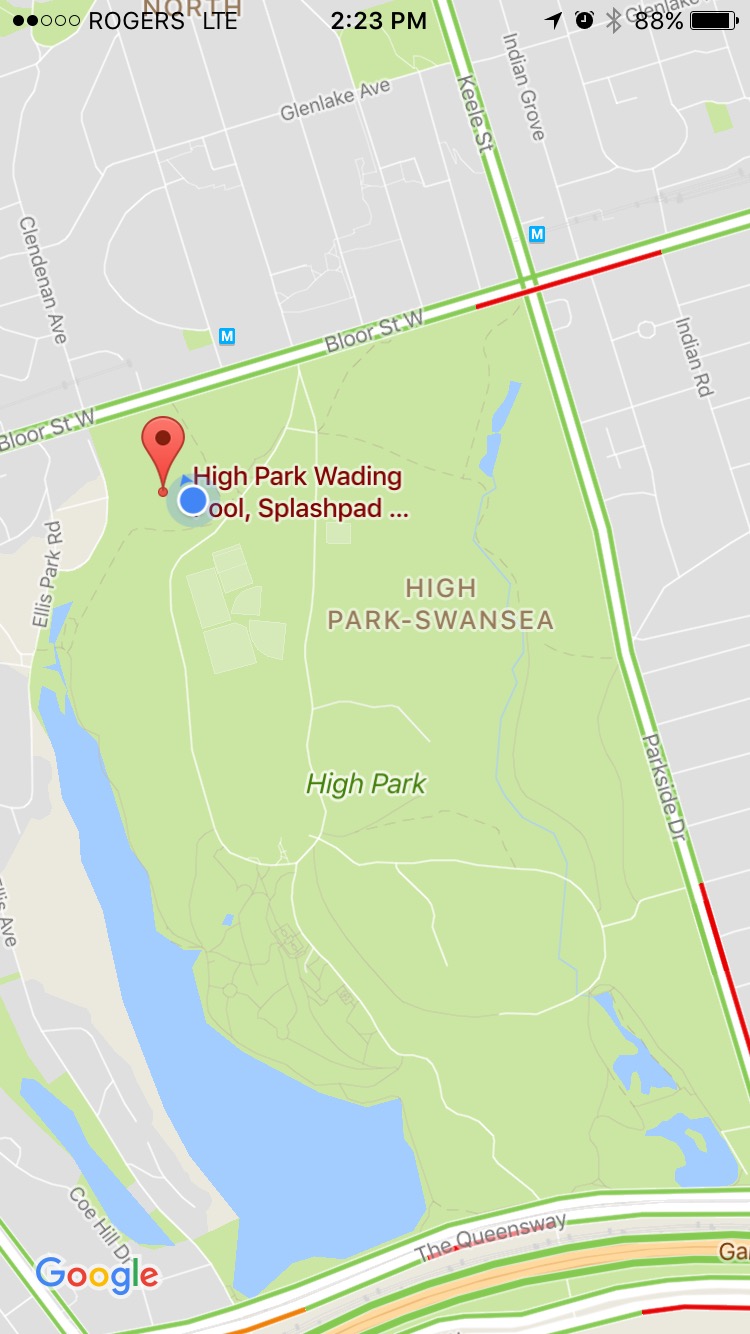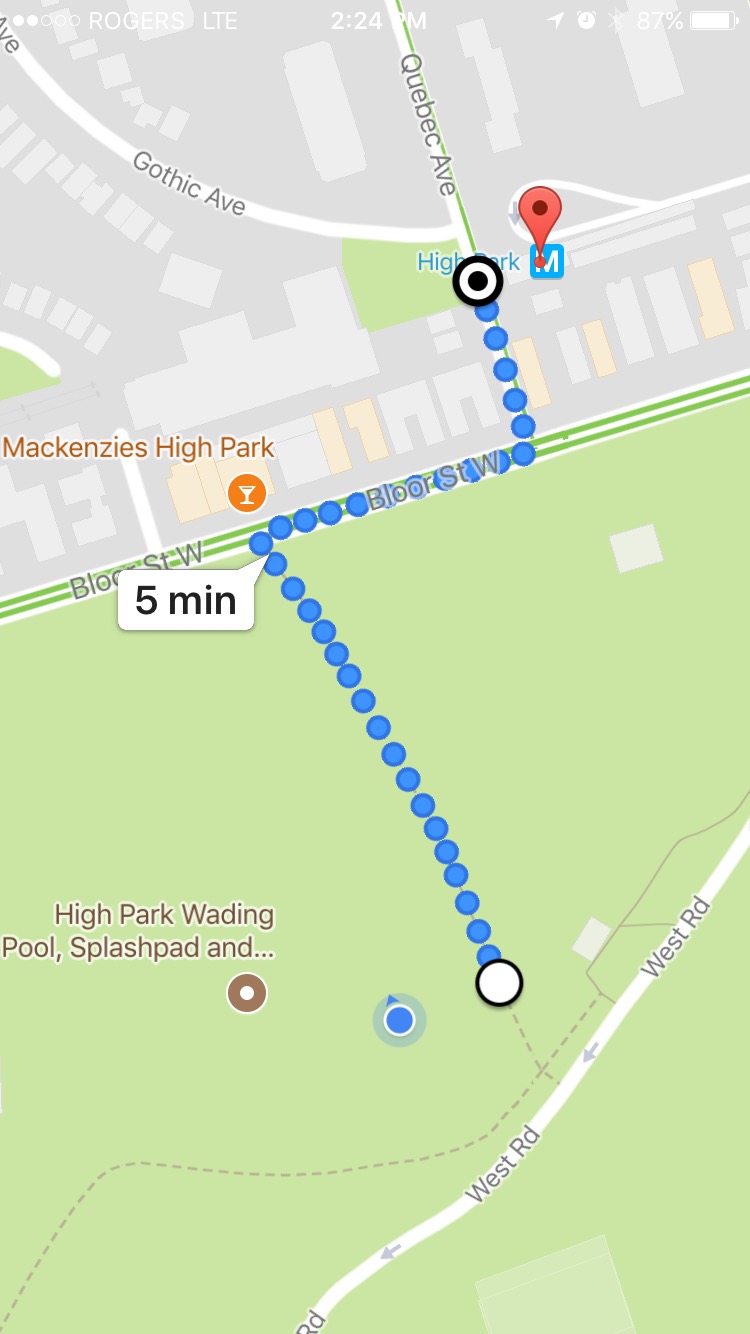 Comments
comments