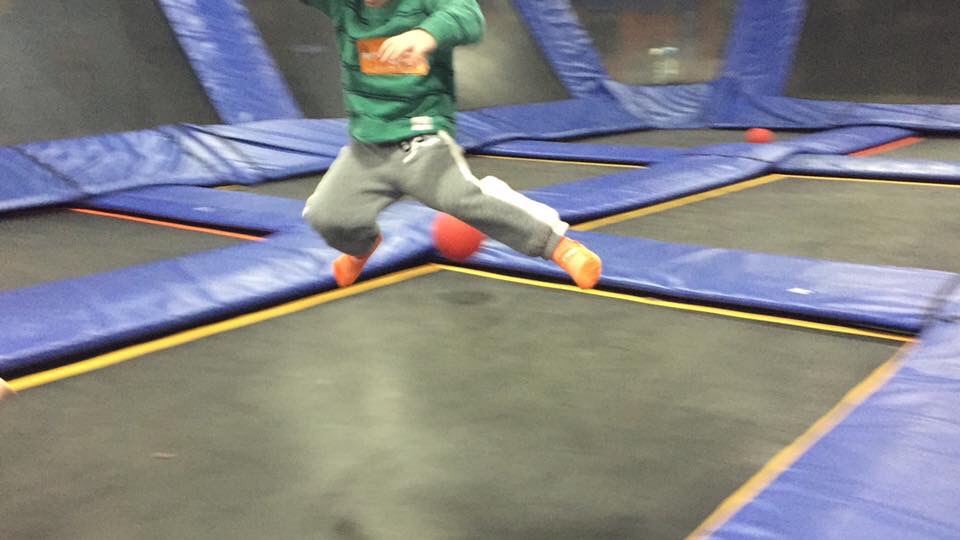 On Tuesdays and Thursdays, Sky Zone Trampoline Park is open for toddlers and preschoolers up to 40″ tall from 9-11:30am and 1-2:30pm. IT'S SUPER FUN!!!
$10 for the first kid, $6 for second plus $2.25 per kid for SkySocks. They can be used again on future visits.
Along with the trampolines, as you can see in the pictures, there is a huge foam cube pit.
SkySock wearing Parents can go on to trampolines but (for kids safety) they are not permitted to jump.
The 'no jumping' for parents limitation is the only downside to this place. While I don't particularly need/want to jump for my own sake, it would be nice to be able to show my kids moves/jumps they could try. No other trampoline park that I'm aware of prohibits adults from jumping with kids. I'd be happy to pay an extra fee to be permitted to jump with my kids. I suspect that is the true reason for the rule.