With a few easy steps that take only minutes to complete, iPhone users the world round can get access to some (but not all) of the iPhone Apps that are only available in the U.S.. I'm surprised it took me so long to try this.  I just used it to d0wnload the Lose It! which was previously not available to me in Canada.
[Note: Rogers is somehow still blocking Pandora and Skype even when I removed the SIM  card. Grrr! Here's a Skype iPhone App workaround for Canadians – I haven't tried it yet.]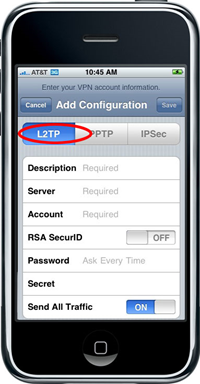 Setup is a breeze. It took me about two minutes. You essentially set up a VPN connection to the U.S. through the HotSpot Shield servers. This, of course, would also be useful for safe surfing at coffee shops and other wifi locations.
Once you have set up your account, configured and activated the VPN (see instructions below), navigate to the App Store on your iPhone. Search for the app you want and (if its there) download it. It's that simple.
Survives Desktop Sync
I was concerned that if I downloaded apps this way, they would be wiped out after I synced my iPhone with iTunes to my desktop. Not so. The sync went fine and the apps remained on the iPhone.
No Need to Keep VPN Turned On
You only need to activate the VPN to download the app. Once downloaded, you can use the app with the VPN shut off.
Continue reading "How to Get U.S.-only iPhone Apps with Hotspot Shield"